40 Design Ideas That Will Turn the Deck Into Your Favorite Room 🏡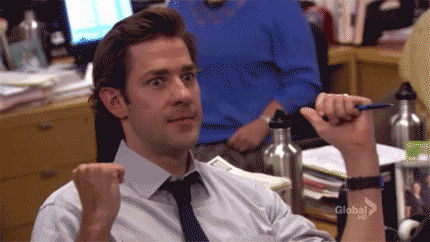 From succulent gardens to hot tubs, these backyard (and rooftop!) tricks and details should inspire your own outdoor living situation!
1 of 40 Jennifer Cheung
Staycation
Bring out the striped cushions and colorful umbrellas, and get transported to a dream vacation spot right in your backyard. The deck is made of sustainable ipe wood that has weathered to a soft gray. Drought-tolerant plants need only yearly trimming and occasional watering—which leaves plenty of time to kick back on a lounge chair and bask in the sun.
2 of 40 Thomas J. Story
Wraparound room
A deck wraps around most of this updated ranch house, almost doubling its square footage. This side of the home—technically the front yard—is shaded by the line of cottonwood trees that acts as a windbelt.
3 of 40 Thomas J. Story
Evening chill
This backyard is optimized for relaxation. A rock wall fringed with Berkeley sedge separates a lower paved patio from a raised redwood deck and hot tub. The level change makes the small backyard appear larger. Columnar Hollywood junipers (Juniperus torulosa) cluster to the left of the deck, while a hedge of pineapple guavas (Feijoa sellowiana) grows against the back fence (made of cedar but stained to look like redwood). At night, strings of bistro lights emit a soft glow, like starlight, above the hot tub.
4 of 40 John Ellis
Invite in light
The 20- by 80-foot yellow cedar deck serves as an adjunct living space for this summer home on Washington's Mystery Bay. It's protected from the rain by a roof of corrugated polycarbonate, a plastic material that allows ample light to filter inside. Tomato red chairs surround a simple folding office table, transformed by painting the top of it bright turquoise blue.
5 of 40 Thomas J. Story
Rooftop perch
A rooftop deck over the garage gives the second floor of this Denver home added outdoor space. The composite wood decking was laid on top of the sealed roof, providing the flat surface with extra protection from sun and moisture—a bonus, given Denver's wide-ranging seasons. Overstuffed furniture is upholstered in Sunbrella indoor-outdoor fabric to prevent fading.
6 of 40
Party on the deck
A good deck can capture a view, create a comfortable outdoor room, and add a feeling of spaciousness to your home by blurring the boundaries between inside and out.
This partly sheltered deck serves as an indoor-outdoor space connecting a family room with a patio. Classically simple, it is a great transitional element for nearly any style of house. You can even build it yourself!
7 of 40
Subtle attraction
Gray is the perfect color for adding subtle detail, like this painted deck. Imagine it with a color—fun, but with an entirely different feel. Soft gray plays against the pink for a restful, feminine vibe.
8 of 40 Eric Millette
Taming a slope
A deck at the top of this sloping backyard transformed the space into an inviting destination for taking in the view.
The rear edge of the 15- by 24-foot deck notches into the hill. A low retaining wall holds the uphill section in place and doubles as another bench seat.
9 of 40 Thomas J. Story
Live outdoors
With interior space at a premium, these homeowners make the most of their backyard that effectively doubles their living space. With the big kitchen window and glass door (which is typically left open on nice days), they consider it an extension of their great room. During the summer, they do a lot of al fresco dining, hosting friends for barbeques, and lots of time playing with their child and dog. In addition to the expansive deck, there's a grassy play area surrounded by northwest-friendly plants, and a veggie garden planted in the strip of their "old California driveway."
10 of 40 Thomas J. Story
Small space, big potential
This home's addition made room for a rooftop garden just off the master bedroom's deck where the family grows herbs, strawberries, and a mini succulent garden, showing a lot can be packed into a small outdoor space.
11 of 40 Thomas J. Story
On the water
At this stunning lakeside home, a barely visible frameless glass rail makes deck dwellers feel as though they're perched on the prow of a ship. The home designer outfitted the space with a sofa, fire table, and rockers. "The fireplace has a wide lip that doubles as a table for drinks and small plates," she says. Floor-level speakers cast music toward the house instead of toward neighbors.
12 of 40 Thomas J. Story
Colorful character
This ipe wood deck is flush with the black slate floor extended from inside the home. The dark flooring creates the perfect backdrop for contrasting pops of bright orange.
13 of 40 Thomas J. Story
Poised for the view
This tiny deck off the side of this modern cabin home proves that you don't need a lot of space to make a big statement. The deck is big enough for chairs and even a small table, making it the perfect spot for morning coffee or an afternoon read—or simply a perch for blissfully taking in the amazing wooded surroundings.
14 of 40 Thomas J. Story
Treat the outside like the inside
With the doors to the deck open and folded back against the exterior walls, it feels like the living room and deck are one. The homeowner chose outdoor furniture that completely meshes with what's inside.
15 of 40 Thomas J. Story
Cozy gathering space
This mid-century home's deck was built from plans in Sunset's How to Build Decks for Outdoor Living, published in 1972. Large sliding doors open from the kitchen onto the space featuring a chic outdoor cone fireplace, where guests tend to migrate after dinner.
16 of 40 Thomas J. Story
Lucky leftovers
This deck was constructed from bits and pieces left behind by the house's previous owners. Before building anything structural out of found materials, have a contractor or carpenter check the materials for damage.
17 of 40 Photo by Art Gray
Front-yard entry deck
Instead of stairs, a three-level deck steps up to the front door of this raised post-and-pier-house on the island of Oahu.
Tropical accessories on the deck and throughout the garden turned this entry into a personal paradise.
18 of 40
Fire pit focal point
This deck more than doubles the home's living space with ample sunbathing, conversation, and entertaining areas.
Expanding an existing deck made of Trex, a composite material, architect Peter Pfau carved out an area for a new entry pavilion and another for a fire pit. A matching boardwalk connects the main house to two tented guest rooms.
Design: Pfau Architecture, San Francisco (415/908-6408). Construction: Woodworking West, Stinson Beach, CA (415-868-2265).
19 of 40
Small-budget deck
This 9- by 25-foot deck covered with multicolored slate tiles provides the perfect place for quiet and relaxation. Handsome stone pavers ― a product called Stone Deck ― make it feel like a terrace on the ground. These tiles rest on the same kind of framework a wooden deck does. The broad wooden steps are made of ipe, a rich, red-colored Brazilian hardwood.
20 of 40
Small-home solution
A new deck off the back bedrooms helped design team John Jennings and Sasha Tarnopolsky make the most of their 1,100-square-foot home.
The deck, made from Ipe wood, acts as extensions of the living areas, a private outdoor retreat, and a graceful, 3-step transition to the garden.
21 of 40 Dominique Vorillon
Room with a view
A deck off this cabin near Twisp, Wash. adds yet another room to a small home filled with creative living spaces.
Concrete steps off the deck extend the house further, leading to another hang-out space on the granite rocks below.
22 of 40 Jon Jensen
Reinvented living space
This home's floor sits 3½ feet above ground, so the deck needed to provide a gradual descent into the garden.
Seven steps connect the deck's three levels to a small ground-level patio with a portable fireplace.
There's seating on the top and bottom levels, and storage beneath the deck for the couple's canoes.
23 of 40 John Granen
Outdoor living room
The deck in this Jackson Hole home acts as an extension of the living room.
""In the summertime," says owner Eric Logan, we wake up, open up the house, and it stays open ― with the girls (Isabel, 5, and Olivia, 1) and the dogs running in and out all day."
24 of 40
Privacy screen
The best vacation spot can sometimes be in your very own backyard. At the enclosed end of this deck, panels made of horizontal tree stakes allow for peace and privacy.
Design: Gary Marsh Design, Novato, CA (415-897-7623)
25 of 40
Outdoor sitting area and spa
This L-shaped deck is a tropical escape off a master suite. Architects Ken Payson and Peg Denney designed the serene space as part sitting area off the bedroom, part spa off the bathroom.
26 of 40
Colorful twist
The fir deck is painted spruce gray to complement the periwinkle stucco walls screening the hot tub.
A low redwood bench along the deck's outer edge is supported by horizontal cylinders of steel pipe bolted to the framing.
Design: PaysonDenney Architects, Santa Fe and Santa Monica (800-927-8551)
27 of 40 Thomas J. Story
Dinner on the Deck
Bob and Cary Woll's seaside-inspired backyard in Los Osos, California, is as inviting for two as it is for a crowd; the Wolls have entertained as many as two dozen guests, comfortably, on the deck.
Benches of ipe wood wrap around most of the deck (also made of ipe), providing generous seating.
Garden plants ― Pittosporum tenuifolium 'Silver Sheen', and Acacia cognata ― require little in the way of watering and upkeep. A tiny succulent in a square pot serves as a simple table centerpiece.
28 of 40 Thomas J. Story
Create an Outdoor Bar
Outdoor chefs need a place to put their tools, and bartenders must have a bar. The concrete side table beneath the pergola provides room for both while also functioning as a serving counter or buffet table.
Two square cabinets on casters, tucked underneath provide storage. They can also be rolled into action as serving tables or additional seating.
29 of 40 Thomas J. Story
Warming Firepit
A raised concrete trough filled with recycled glass keeps the dining deck warm on cool nights.
When not in use, the gas firepit can be covered with a slab of ipe wood, which converts it into a coffee table.
30 of 40 Marion Brenner
New dimensions
David Polifko transformed his backyard with three decks of different sizes, at three different levels.
A deck also wraps around an 8-feet-square teahouse, angled to fit a tight corner.
31 of 40 Thomas J. Story
Urban retreat
A deck surrounded by a fountain and pond creates an island of calm in the middle of San Francisco.
The water features create an urban habitat that attracts birds and can sustain fish and turtles.
32 of 40
Connecting the dots
Our Summer Retreat Home project included a deck connecting a series of canvas and wood tent cabins from Sweetwater Bungalows.
33 of 40 Thomas J. Story
Billowy Bali retreat
Sit on this compact deck, pull the netting around you, and you'll feel almost like you're floating in a cloud above a jungle of exotic flowers.
34 of 40 Thomas J. Story
Small is beautiful
Two varieties of bamboo (green canes and black) act as a privacy screen along the back fence, while Pittosporum undulatum and a bronze-leafed Japanese maple shade the corners.
Design: Greg Unti, Bella Vita Garden Design, San Francisco (415-648-0100)
35 of 40 Thomas J. Story
Small space update
Creating a colorful outdoor living room from an unruly yard can seem intimidating. But by breaking down the process into a series of manageable tasks, busy parents Trina and Mark Whiteley were able to refresh their small Palo Alto, CA deck.
36 of 40 Sheila Schmitz
Guest lounge
The TimberTech deck around this prefab guest house creates a variety of outdoor destinations, including a barbecue kitchen and lounge area.
On the other side of the structure, the deck connects the guest suite with an outdoor shower and a small office.
37 of 40 Thomas J. Story
Outdoor lounge
Built of Mangaris ― a dark, eco-friendly hardwood also known as red balau ― a new deck spans the living room, kitchen, and master bedroom of this Hollywood Hills home, expanding the usable outdoor space from 120 square feet to almost 900.
Triple and quadruple sliding glass doors on two sides of the living room bring in the view and create an easy transition between indoors and out.
38 of 40
Shower deck
Measuring 6 feet by 9 feet, this former light well functions as an outdoor shower off a master bedroom in a San Francisco Victorian. A tall outside wall hides it from view; you get to it through French doors.
After owners Alison and David Cameron moved in, they hired a plumber to hook up the shower. The redwood 2-by-6 decking serves as duckboard: water trickles between the boards and falls to a lower area with a drain.
The deck opens to the sky and makes a welcoming, wind-sheltered location for houseplants that periodically come out for a shower of their own. A shelf along one wall provides extra space for smaller plants.
39 of 40 Thomas J. Story
Playroom outdoors
Before this deck went in, this area between the main house and garage was a repository for old appliances and other discards.
Now it's a fun place to relax. The wicker chairs, seashell mobiles, and corrugated tin awnings were inspired by the homeowner's vacation in Costa Rica.
40 of 40 Thomas J. Story
A deck with a tub
A Japanese ofuro (soaking tub) turns an EverGrain deck into a personal spa outside the master bedroom.
Let us know your deck ideas and tips by leaving a comment below. And as always